Summer 2021 FAQ
COVID Safety Agreement as of 06.15.21
Signing and committing to this agreement is required as part of registration.
The full Summer 2021 Covid-19 Safety Plan as of 06.15.21 (1)
WFC is using an abundance of caution to ensure everyone's health and safety. Unless or until WFC notifies you of changes, we will ask everyone to respect our agreements or leave.
Arrivals
Having a full dose of COVID vaccine completed two weeks before your arrival date is strongly recommended.
A negative Covid-19 PCR lab result, from a test taken within 72 hours before arrival, is required to be on site, including children and those who are vaccinated. If you are unable to get a screening test where you are, please contact covidsafety@worldfellowship.org at least 10 days in advance of scheduled arrival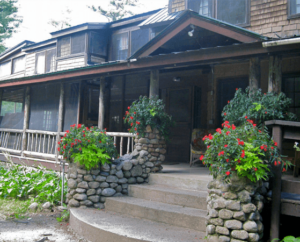 Multiple Mitigation Strategy
Every form of virus prevention, including vaccination, has imperfections. This is why  testing, masking and distancing are still essential procedures in a responsible plan. WFC is deeply committed to keeping our staff and guests safe, and has consulted with public health officials and local guidance in creating these policies.
Many staff accepted contracts with the security of knowing there will be universal masking and testing. These procedures allow us to keep our commitment to safety and comfort of our staff.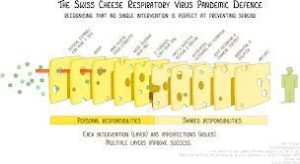 Dining
Dining will be with distancing in the dining hall and on the Lloyd Lodge porch. Tables will be pre-set to minimize unmasked contact.  You will be matched with others to dine with the same people during your stay. This helps limit exposure by limiting the number of people unmasked in the same space.
Meal-time traditions continue: delicious, wholesome food and delightful daily announcements around meal times.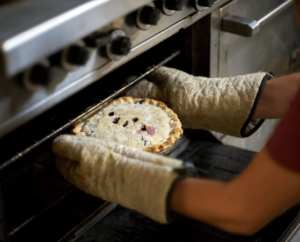 On Site Practices
-For both staff and guests, masks completely covering mouth and nose are required everywhere inside buildings except when in their bedroom.
-Masks are required outside when there is a likelihood of an extended conversation with another human with whom you are not podded.
-Safe physical distancing is required with anyone with whom you are not podded. We define that as 8 (eight) feet between your mouth and their mouth. To be clear, that means non-podded people cannot get close enough to pass items directly between them.
-Hand sanitizer is available at principal entrances to buildings.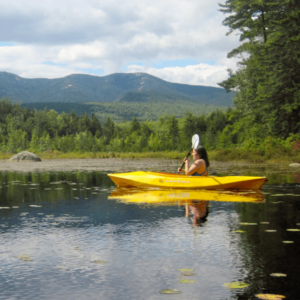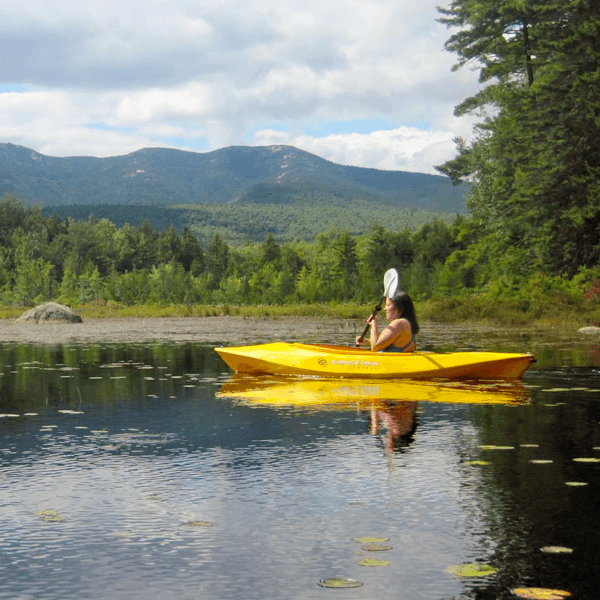 Programming
On-site (outdoors and distanced) programming is generally offered Wednesdays at 4pm and Saturdays at 10am. Fun Night is on site Fridays at 7:30, and a virtual program will be available Mondays at 7:30.
Recreation Coordinator, Howie Fain, is leading hike and bike outings, and there is morning Children's Fellowship outdoors for 3 – 10 year-olds when it is not raining.
We look forward to offering Art on the Porch and Body Movement next year! Meanwhile, bring your creative self and enjoy the space to explore with others outdoors!

Coming Back Together
The pandemic has been full of difficulty, loss, and sacrifice. Nearly everyone is bearing stress. This is a year that has been nourished by going more slowly and being more conscious.
WFC offers the opportunity for restorative time in the mountains and at Whitton Pond. There is time for informal sharing and self-guided activities. You can let your mind and your body wander, play, and enjoy rest and relaxation! We can share the path to gathering safely with an abundance of care for the first time in over a year.
Thank you for bringing your patience, kindness, and sense of community to the 2021 summer season!