What The World Needs: A Circle of "Active Disenchanters"
October 28, 2020
-Andy Davis
Saturday, November 14 at 3pm Andy is moderating an on-line panel on "Using Storytelling for Social Justice" (https://www.nestorytelling.org/using-storytelling-for-social-justice/). What follows are his ruminations on framing that discussion, which will run as a guest blog on the Northeast Storytelling website in early November.
In times like these it seems inevitable for creatively engaged humans to look inward, to scrutinize why we do what we do. Are the tools I wield and the ends I pursue what the world needs right now?
The 20th century theologian Howard Thurman said, "Don't ask what the world needs. Ask what makes you come alive, and go do that, because what the world needs is more people who have come alive." I've wrestled with that quote. I love it, but…but how can we not ask what the world needs? Thurman was a wise and strategic civil rights activist. He was one of those most responsible for bringing Gandhian nonviolence to the Black Freedom Movement in this country. He can't really have meant for us not to ask what the world needs, can he?
Remembering that he was a theologian helps break the cipher. By "what makes you come alive," he was getting at what most connects you to the "Life Force" in capital letters, the generative power at the heart of all we know. If storytelling is what makes you come alive, you might resonate with our ancestor Brother Blue's response when asked once to define storytelling. He said "It's God speaking to God about God."
But we're not talking here about solitary mysticism. Someone once said that the artist must draw out of their soul the correct image of the world, and use this image to band their brothers and sisters together. It's about bringing our siblings into the circle.
But not just our contemporaries, even. Rhode Island teller Valerie Tutson has a seminal story that's stuck with me for years about her student days at Brown. One of her professors was George Houston Bass, the playwright and director who also happened to be literary executor to Langston Hughes. During one class Professor Bass wanted to make a point about bringing the ancestors into the circle, so he pulled up another chair, carefully removed an urn from his bag, and gave it the empty seat: Langston Hughes's mortal remains! The great poet eventually found a more settled resting place, in Harlem, beneath a cosmogram in the tiles of the polished terrazzo floor of the atrium of the Schomburg Center for Research in Black Culture. Another circle.
This week, I was rereading a chapter of Lewis Hyde's Trickster Makes This World, and a phrase jumped out at me. He was referring to Frederick Douglass's transformation from someone who was merely free and merely literate to the iconic, magic-making, transformational figure he became. Hyde writes that Douglass had to be willing to speak and write in public, which enabled him to become "the active disenchanter of his master's world."
"Active disenchanters." That is what we can aspire to be. But we disenchant by weaving a different spell, enthralling our audiences with the possibility of centering the world on other values, those of our forebears, heroes personal, historical and folkloric. Values that center the earth and non-human creatures, and our children's children's children, who are waiting to take their part in the great eternal becoming.
Magic this powerful begins by tracing a circle, widening it, and drawing the people in.
Quote Of The Day
July 29, 2020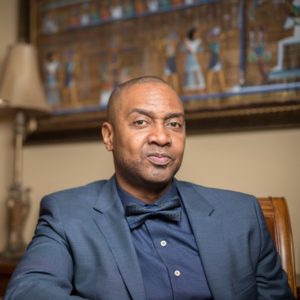 Our Virtues are wrapped inside of our limitations. It is only when we are in close proximity to others that we begin to intimately explore the boundaries of our virtues by slamming into our limitations.
-Resmaa Menakem
Quote of The Day
July 28, 2020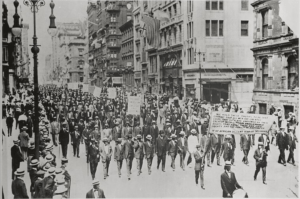 Our QOTD is from the text of fliers for the Silent Parade, which took place in NYC 103 years ago today to protest lynchings in Waco and Memphis and mass killings by white mobs in E. St. Louis.
:
"We march because by the Grace of God and the force of truth, the dangerous, hampering walls of prejudice and inhuman injustices must fall.
We march because we deem it a crime to be silent in the face of such barbaric acts.
We march because we want our children to live a better life and enjoy fairer conditions than have fallen to our lot."
Quote Of The Day
July 25, 2020
Quote Of The Day
July 24, 2020
Justice is fundamentally a retrospective concept. It is critical to look at how people have been wronged if we want to look at how to make things right."
–Dr. Joia Mukherjee,
Chief Medical Officer of Partners in Health
Quote Of The Day
July 23, 2020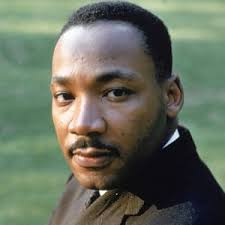 In the final analysis, a riot is the language of the unheard. And what is it that America has failed to hear? It has failed to hear that the plight of the Negro poor has worsened over the last few years. It has failed to hear that the promises of freedom and justice have not been met. And it has failed to hear that large segments of white society are more concerned about tranquility and the status quo than about justice, equality, and humanity. And so in a real sense our nation's summers of riots are caused by our nation's winters of delay.
Martin Luther King Jr
Quote Of The Day
July 22, 2020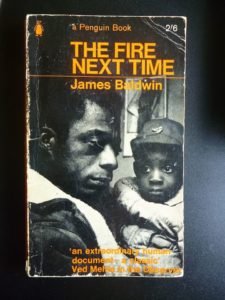 "The energy that was buried with the rise of the Christian nations must come back into the world; nothing can prevent it. Many of us, I think, both long to see this happen and are terrified of it, for though this transformation contains the hope of liberation, it also imposes a necessity for great change. But in order to deal with the untapped and dormant force of the previously subjugated, in order to survive as a human, moving, moral weight in the world, America and all the Western nations will be forced to reexamine themselves and release themselves from many things that are now taken to be sacred, and to discard nearly all the assumptions that have been used to justify their lives and their anguish and their crimes so long."
Quote Of The Day
July 20, 2020
"Exhaust the little moment. Soon it dies.
And be it gash or gold it will not come
Again in this identical disguise."
― Gwendolyn Brooks
Quote Of The Day
July 18, 2020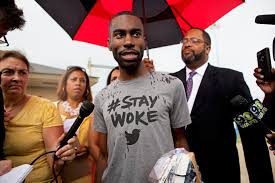 "There's a double standard to protest in America. Something is different for black people who should dare to ask questions, and further, for those who protest in blackness. Protest in and by black bodies is never deemed legitimate, never deemed worthy of engagement. It seems that we have simply have not earned our grievance, our grievance is illegitimate – we do not deserve sympathy or, ultimately, justice."
"Protest is telling the truth in public. Sometimes protest is telling the truth to a public that isn't quite ready to hear it. Protest is, in its own way, a storytelling. We use our bodies, our words, our art, and our sounds both to tell the truth about the pain that we endure and to demand the justice that we know is possible. It is meant to build and to force a response."
― DeRay Mckesson, On the Other Side of Freedom: The Case for Hope
Quote Of The Day
July 17, 2020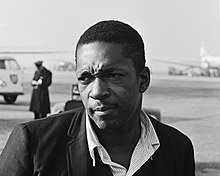 I've always felt that even though a man was not a Christian, he still has to know the truth some way or another. Or if he was a Christian, he could know the truth. The truth itself doesn't have any name on it to me. And each man has to find this for himself, I think.
-John Coltrane
Quote Of The Day
July 15, 2020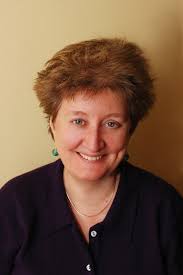 Italy's contribution to the worlds of literature, art, music, science, and thought is so huge, every park in Manhattan could be renamed after world-famous, beloved Italians with no trouble at all. Gramsci Triangle. Maria Montessori Plaza. Primo Levi Square.
History is large and contains multitudes. There is no reason to cling to torturers, warlords, conquerors, and exploiters—and especially no reason to celebrate Confederate traitors who plunged the nation into civil war, in the aftermath of which we are in many ways still living.
….
But while we are toppling some statues and erecting others, let's not forget to do the deeper work of combating injustice. George Floyd didn't die because Minneapolis lacked the right monuments.
Katha Pollitt is a columnist for The Nation.