Quote Of The Day
July 12, 2020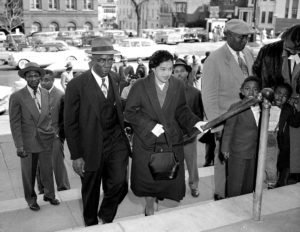 I went home and I said to my wife I said, "Baby", I said uh, "We've got a case that we goin'…boycott the Montgomery city line. She said, "Do what?" I said, "We're going to boycott the Montgomery buses", I said, "We ain't going to ride 'em". And she said, "Man, don't you know these folks ain't gonna stay off the bus cold as it is?" I said, "I don't know about that." I said, "If they stay off while they cold they won't have no trouble keeping them off when it's warm." And she looked at me and she shook her head. And she said, "My husband, my husband." She said, "If headaches would sell for a dollar a dozen my husband just would just be the man to walk into the drugstore and say, 'Give me a dozen headaches.'" I said, "I'm gonna try it," I said. "I'm convinced that we can win with this case and I'm gonna try it."
Quote Of The Day
July 11, 2020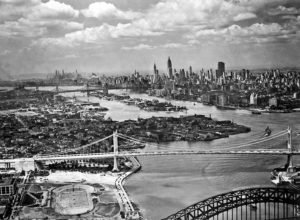 Quote of the Day from journalist Aymann Ismail:
"The fair housing laws passed in the last half-century have forced racists to devise whole new methods of discrimination, subtler but serving the same purpose: to keep people of color out of 'white' spaces. The villains in these cases—landlords, brokers and neighbors—are often tough to identify, but, once exposed, are easy to loathe. It's harder to find fault with a sidewalk or a highway; when some feature of the city has seemingly always been there, you can lose sight of the fact that it was once new, conceived and constructed by people with their own inbuilt prejudices. But a city's landscape can exclude as effectively as any policy or person, in subtle but sinister ways."
(Photo: "Triborough Bridge Is Completed" from the Underwood Archives.)
Quote Of The Day
July 10, 2020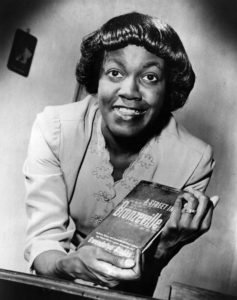 That time
we all heard it,
cool and clear,
cutting across the hot grit of the day.
The major Voice.
The adult Voice
forgoing Rolling River,
forgoing tearful tale of bale and barge
and other symptoms of an old despond.
Warning, in music-words
devout and large,
that we are each other's
harvest:
we are each other's
business:
we are each other's magnitude and bond.
PAUL ROBESON
by Gwendolyn Brooks
Quote Of The Day
July 9, 2020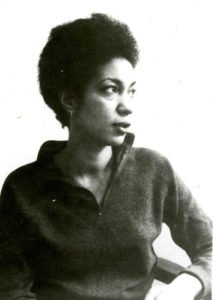 Our QOTD is a poem from June Jordan, the great radical poet, essayist and teacher born on this day in 1936. Alice Walker said about her, "Jordan makes us think of Akhmatova, of Neruda. She is among the bravest of us, the most outraged. She feels for all. She is the universal poet." This poem is the one that opens her posthumous Collected Poems, "Directed by Desire."
These poems
they are things that I do
in the dark
reaching for you
whoever you are
and
are you ready?
These words
they are stones in the water
running away
These skeletal lines
they are desperate arms for my longing and love.
I am a stranger
learning to worship the strangers
around me
whoever you are
whoever I may become.
June Jordan
Quote Of The Day
July 8, 2020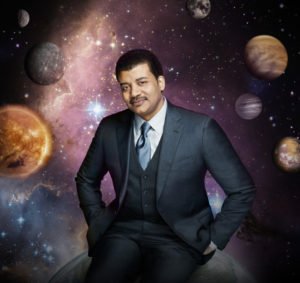 "If your philosophy is not unsettled daily then you are blind to all the universe has to offer."
"Yes, the universe had a beginning. Yes, the universe continues to evolve. And yes, every one of our body's atoms is traceable to the big bang and to the thermonuclear furnaces within high-mass stars. We are not simply in the universe, we are part of it. We are born from it. One might even say that the universe has empowered us, here in our small corner of the cosmos, to figure itself out. And we have only just begun."
― Neil deGrasse Tyson, Origins: Fourteen Billion Years of Cosmic Evolution
Quote of the Day
July 7, 2020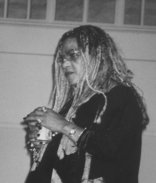 "one thing I don't need
is any more apologies
i got sorry greetin me at my front door
you can keep yrs
i don't know what to do wit em
they don't open doors
or bring the sun back
they don't make me happy
or get a mornin paper
didn't nobody stop usin my tears to wash cars
cuz a sorry."
― Ntozake Shange, For Colored Girls Who Have Considered Suicide When the Rainbow Is Enuf
Quote of the Day
July 6, 2020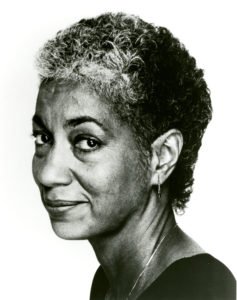 As a child I was taught that to tell the truth was often painful. As an adult I have learned that not to tell the truth is more painful, and that the fear of telling the truth — whatever the truth may be — that fear is the most painful sensation of a moral life.
June Jordan "Life After Lebanon" (1984), later published in On Call : Political Essays (1985), and Some of Us Did Not Die : New and Selected Essays of June Jordan (2002)
Quote of the Day
July 5, 2020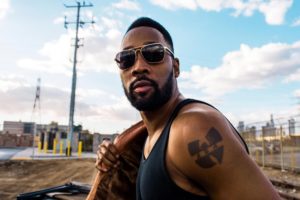 Our QOTD is from rapper, hip hop producer, actor and director RZA, who kicked off Hulu's virtual NewFronts presentation Monday before an on-line audience made up of mostly digital ad buyers, brand executives and creative people with these words:
"I'm calling on you to take action, Help us fight against this systemic racism. It's in our country and around the world. You have a platform. Use it. Use that sh*t! Use that sh*t to make a change."
Whatever platform you have, "use that sh*t"!
Quote of the Day
July 4, 2020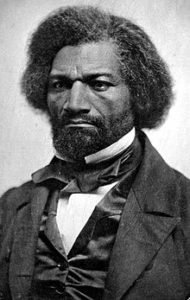 Our QOTD is from Frederick Douglass. For many years, a centerpiece of World Fellowship's July 4th has been Frederick Douglass's 1852 speech "What to the Slave is the Fourth of July." We read it in many voices, and two years ago its devastating verbiage adorned a staff float in the local Independence Day parade. This year, it is being rediscovered and read throughout the land. That is as it should be, because it is one of the most important foundational documents of our nation, if it is to be properly reborn in justice.
In Douglass's immortal words,
"At a time like this, scorching irony, not convincing argument, is needed. O! had I the ability, and could reach the nation's ear, I would, today, pour out a fiery stream of biting ridicule, blasting reproach, withering sarcasm, and stern rebuke. For it is not light that is needed, but fire; it is not the gentle shower, but thunder. We need the storm, the whirlwind, and the earthquake. The feeling of the nation must be quickened; the conscience of the nation must be roused; the propriety of the nation must be startled; the hypocrisy of the nation must be exposed; and its crimes against God and man must be proclaimed and denounced."
Today, embrace the whirlwind and the earthquake.
Quote of The Day
July 3, 2020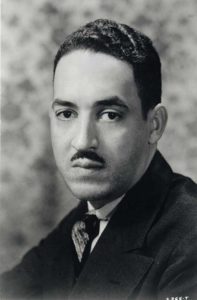 Our Quote of the Day is from Thurgood Marshall:
"We must dissent from the fear, the hatred, and the mistrust. We must dissent from a nation that buried its head in the sand waiting in vain for the needs of its poor, its elderly, and its sick to disappear and just blow away. We must dissent from a government that has left its young without jobs, education, or hope. We must dissent from the poverty of vision and timeless absence of moral leadership. We must dissent, because America can do better, because America has no choice but to do better."
Quote of The Day
July 2, 2020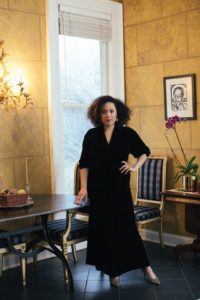 (Photo by Daniel Meigs in "The Nashville Scene")
Our Quote of the Day is from the Caroline Randall Williams. She's an award-winning poet, young adult novelist, and cookbook author, as well as an activist, public intellectual, and performance artist, who teaches at Vanderbilt University in her hometown of Nashville. A few days ago, she had an op-ed in the Times entitled "You Want a Confederate Monument? My Body Is a Confederate Monument." You should really read the whole thing, but here's part of it:
"You cannot dismiss me as someone who doesn't understand. You cannot say it wasn't my family members who fought and died. My blackness does not put me on the other side of anything. It puts me squarely at the heart of the debate. I don't just come from the South. I come from Confederates. I've got rebel-gray blue blood coursing my veins. My great-grandfather Will was raised with the knowledge that Edmund Pettus was his father. Pettus, the storied Confederate general, the grand dragon of the Ku Klux Klan, the man for whom Selma's Bloody Sunday Bridge is named. So I am not an outsider who makes these demands. I am a great-great-granddaughter…"
I am proud of every one of my black ancestors who survived slavery. They earned that pride, by any decent person's reckoning. But I am not proud of the white ancestors whom I know, by virtue of my very existence, to be bad actors.

…The dream version of the Old South never existed. Any manufactured monument to that time in that place tells half a truth at best. The ideas and ideals it purports to honor are not real. To those who have embraced these delusions: Now is the time to re-examine your position.
Either you have been blind to a truth that my body's story forces you to see, or you really do mean to honor the oppressors at the expense of the oppressed, and you must at last acknowledge your emotional investment in a legacy of hate.

Either way, I say the monuments of stone and metal, the monuments of cloth and wood, all the man-made monuments, must come down. I defy any sentimental Southerner to defend our ancestors to me. I am quite literally made of the reasons to strip them of their laurels."
Quote Of The Day
July 1, 2020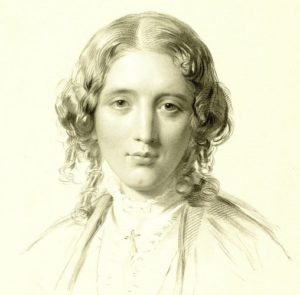 Harriet Beecher Stowe died on this day in 1896, at 85.
In its day her novel Uncle Tom's Cabin was the second bestselling book, after the Bible. It's a flawed book, but it served its purpose. It's the literary equivalent of the Emancipator statue in Lincoln Park.James Baldwin called Uncle Tom's Cabin "a bad novel," and contended that Stowe, "was not so much a novelist as an impassioned pamphleteer." But an impassioned pamphleteer was what the times called for.
The novel was written as the Fugitive Slave Act of 1850-what abolitionists called "The Bloodhound Bill"-was being debated and passed by Congress. The Fugitive Slave Act forbade citizens of free states from helping fugitives from slavery, and in fact required them to help capture freedom-seekers.So our Quote of the Day is in that context, and comes from Uncle Tom's Cabin. It's one of Stowe's frequent asides to her readers, and follows a conversation between a human trafficker and someone he's hiring to pursue a mother and child who have fled Kentucky across the icy Ohio River.
"If any of our refined and Christian readers object to the society into which this scene introduces them, let us
beg them to begin and conquer their prejudices in time. The catching business, we beg to remind them, is rising to
the dignity of a lawful and patriotic profession. If all the broad land between the Mississippi and the Pacific
becomes one great market for bodies and souls, and human property retains the locomotive tendencies of
this nineteenth century, the trader and catcher may yet be among our aristocracy."