It's Giving Season!
Please show your support for World Fellowship Center by making a gift. As we continue to make our way through the Covid-19 pandemic, your ongoing support is crucial.

Provide staff funding – keeping the rooms clean and good food on the table!
Help cover expenses for recreation, Children's Fellowship, evening programs on social justice topics, and more.
Allow us to tend to the needs of our buildings and provide new outdoor amenities.
Thank you to all who keep our community vibrant. We could not do what we do without you!
Come check out the White Mountains this Winter!
That's a wrap on Summer 2022!
Thank you for helping keep our community healthy by following our Covid Safety Plan!  We are proud to say that we had no covid cases onsite during our 2022 summer season thanks to the support and dedication of everyone who came to visit.
Sign up to receive updates by going to Contact Us.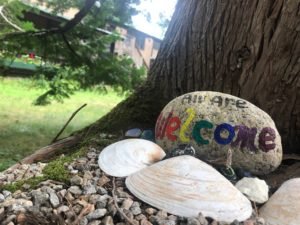 We encourage you to become a monthly donor and to support World Fellowship's next 80 years as we continue to work for a more just world!
There are also opportunities to serve on WFC's committees – Let us know what kind of committee you'd like to join by clicking here.
BECOME A PART OF THE LEGACY
Our 80th season has come and gone - we look forward to the learning and growth that the next 80 years hold! With each passing day, we at WFC hope to deepen our connection to the mission and vision with which we are aligned. As an organization, we strive to deepen our work for justice in all of the ways that is needed in the 21st century. We recognize that WFC, like so many other organizations, holds a history of institutional prejudices born of a racist and patriarchal society and we strive for a more just future together. However, this future is only possible by the hard work and dedication of every community member - thank you for joining us!
WFC continues to inspire and support community-building, work for justice, connecting with nature, and creative expression. Though we were closed in 2020 due to the pandemic, we were grateful to have opened with limited capacity in 2021 and with more people in 2022. Whether in person or through our online forums, your connection helps keep WFC going, growing, and changing. The continued challenges and transitions are easier to face knowing that the energy, love, and support of this beautiful network are with us. Come visit us soon - we can't wait to see you.
Contact reservations@worldfellowship.org to make a winter reservation or get your organization on the list for summer 2023!
Vacation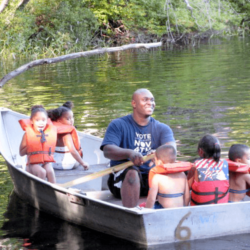 Families and friends have been enjoying the get-away opportunity that WFC offers for decades. Spend a few days with like-minded folks in a beautiful setting!
Special Events
Whether planning your wedding, retirement party, or child's birthday weekend, WFC can help you make it a celebration to remember.
Upcoming Events & Programs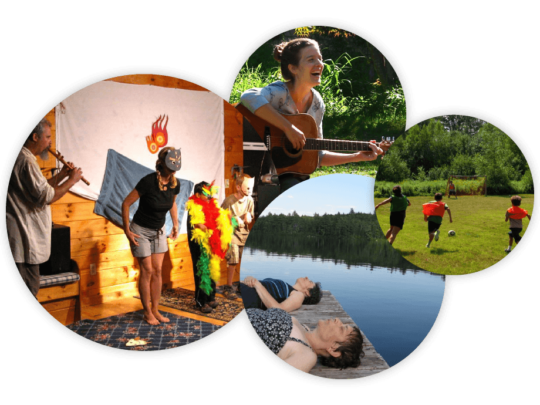 At World Fellowship Center, each day offers many options for all ages, resulting in a memorable experience of relaxation, growth, learning, and
rejuvenation
. WFC allows each visitor to choose the
activities
that best fit with what they need – a day with us can be as full or as open as you want it to be!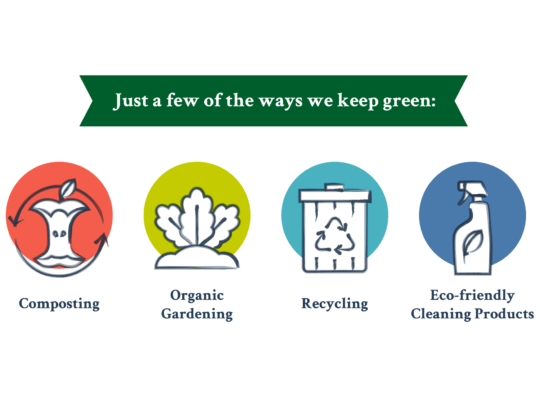 We are committed to sustainability and environmental stewardship
We strive to protect the wilderness and every environment surrounding us. We hope to reduce negative impact, learn and employ environmentally sustainable practices, and provide an opportunity for visitors and staff to learn and deepen their own conservation efforts.
More about our practices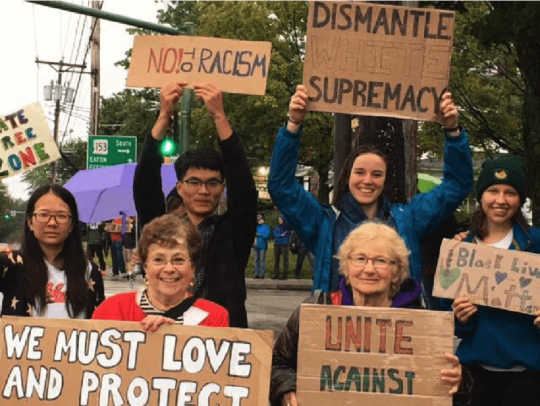 Each Day is an Opportunity for Growth!
Our mission is to promote social justice and connections between people, communities, and nature through education, recreation, and creative expression.
Your strength, commitment, and support make a better world possible. Join in standing up for justice in the face of wrong – at WFC, in the streets, in your community, in your neighborhood. It takes courage to be the change we hope to see, but it starts with each of us accepting the challenge. Thank you for your solidarity!