The summer is over, but you can still enjoy the New England fall at World Fellowship! Ready to make a reservation? There are 3 ways:
CALL
(603) 447-2280
Please leave a message with your phone number (our machine does not show your number!) and email address, the best time to reach you, and details about your desired stay.
SUBMIT ONLINE FORM
Visualize yourself here. Fill form below.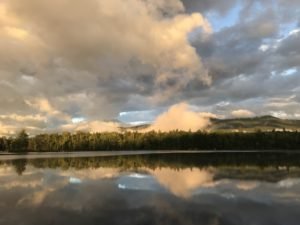 World Fellowship remains open for group stays/retreats or camping during Fall 2023 and Winter 2023-2024. Check rates for whole-house rentals, rooms, cabins, and camping.
PLEASE NOTE: During the Fall 2023/Winter 2023-24, we are prioritizing longer and group/whole-house rentals over individual room rentals. However, we will do our best to accommodate everyone who expresses interest and reserves in advance. WFC community members get priority, but all are welcome!
The Davis-Walsh House (formerly known as the Cape) is fully winterized and can accommodate up to 14 people in 6 bedrooms, with a full kitchen/dining area and a living room, and two shared bathrooms.
Uphaus Lodge is semi-winterized and therefore available through only until late October 2023. It can accommodate up to 20 people in 9 bedrooms, along with a kitchen and a spacious dining room/living room space for group meals or gatherings.
The Katz and Jacobs cabins are unheated and therefore may only be suitable until mid-October. Each can accommodate up to 11 people between separate upstairs (sleeps 6) and downstairs (sleeps 5) spaces, with a half bath and a screened porch on the ground floor. Both cabins have an outdoor grill and electric kettle, microwave, and mini refrigerators can be provided. Campsites are as wonderful as always and the new Bathhouse will remain open until late October 2023 to service campsites and the cabins. 
Fall 2023/Winter 2023-24 Reservation Request Form